Marion Colledge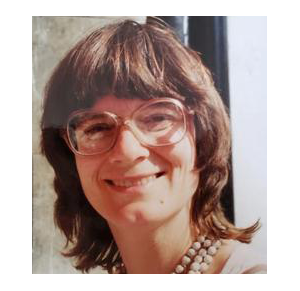 Marion Colledge is a writer, based in Bedford and London.  When not supporting and assessing dyslexic students, she loves to travel, and write about her journeys. Marion is at her happiest at the top of a mountain.
Wherever possible, Marion writes sitting down at ground level, on a cushion near a radiator or on a step in the garden. She enjoys the flow of writing her memoir material into a notebook, then refines her work over many drafts. If she remembers some detail about her story, usually at 5 in the morning, she tries to capture it in a note on her mobile.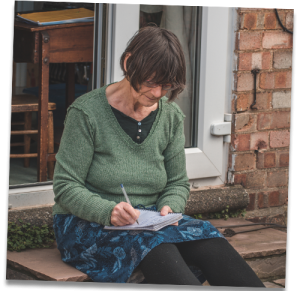 Marion's piece 'Visibility' about being in a wheelchair is published in 'Light Through the Mist' an anthology edited by Helen Cox.
In 'Wheelchair Days', Marion is writing the unique story of her marriage, saving her husband's life against medical advice, then caring for him at home. She likes writing about places in great detail. When she's describing a place a hospital or a café where she used to spoon-feed her husband, she tries to go back to make notes or take photos.
Marion's favourite fiction ranges from Daphne du Maurier to the dramatic historical narratives of Hilary Mantel. In non-fiction she likes writers about the countryside such as Robert Macfarlane.
Marion has three grown-up children. She loves teaching, gardening, cycling, travelling rough, and mountain climbing. She is now learning Cantonese to add to her list of languages.
Marion hates cleaning, and hasn't ironed a shirt for at least ten years.